Weddings are meant to be beautiful stress-free celebrations but often times it is not the case. There seems to always be a lot of stuff to do in one day and not enough time to accomplish all of them. Instead of creating beautiful memories, so much time is spent worrying about the limited time the makeup artist has to work on all the girls or the traffic jam that is going to hinder you from reaching church in time. What could have been a seamless happy day is turned into a nightmare.
It is possible to save time on your wedding day with these few tips;
Get ready from a place near your religious institution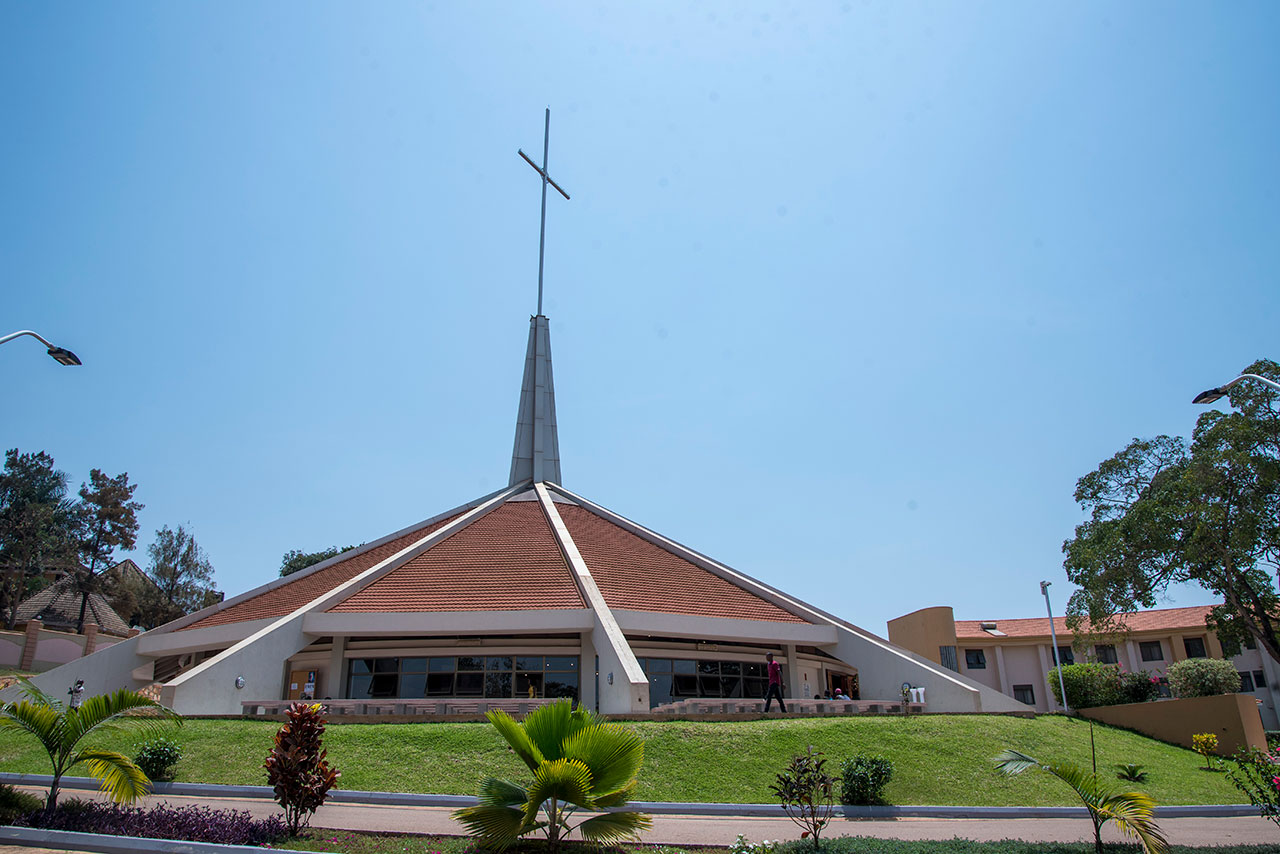 Churches always have fixed time booked out with several weddings to officiate. Not making it in time means you're ceremony will be postponed to the evening. To make it in time for the ceremony, get ready from a place in close proximity with your church or mosque. For example, it is ideal to dress up from Kampala Serena if the ceremony is to be held at All Saints Cathedral.
Dress up from the same location
Traditionally, the ladies dress up from one part of town that is an hour's drive from the gentlemen. Already see a problem? First, service providers like makeup artists, photographers, struggle to coordinate two places at the same time and secondly, one party can always be delayed.
Have the bride and groom plus their entrounge dress up from the same location like a hotel or an apartment. This eases coordination and ensures that everything is done in time.
Have a pre-ceremony photo shoot
Under normal circumstances, the groom is not allowed to see the bride before getting to the altar. However, with consent from the bride and groom, a pre-ceremony photoshoot can happen. This is ideal for weddings happening in the evening with limited or no time to stage a garden photo shoot. A pre-ceremony photo shoot can happen immediately after salon when the couple still looks fresh and sharp.
Alternatively, not to go against the the norm, the ladies and gentlemen can be captured separately before church and then have the groom and bride's pictures taken immediately after the ceremony.
Have your ceremony in the morning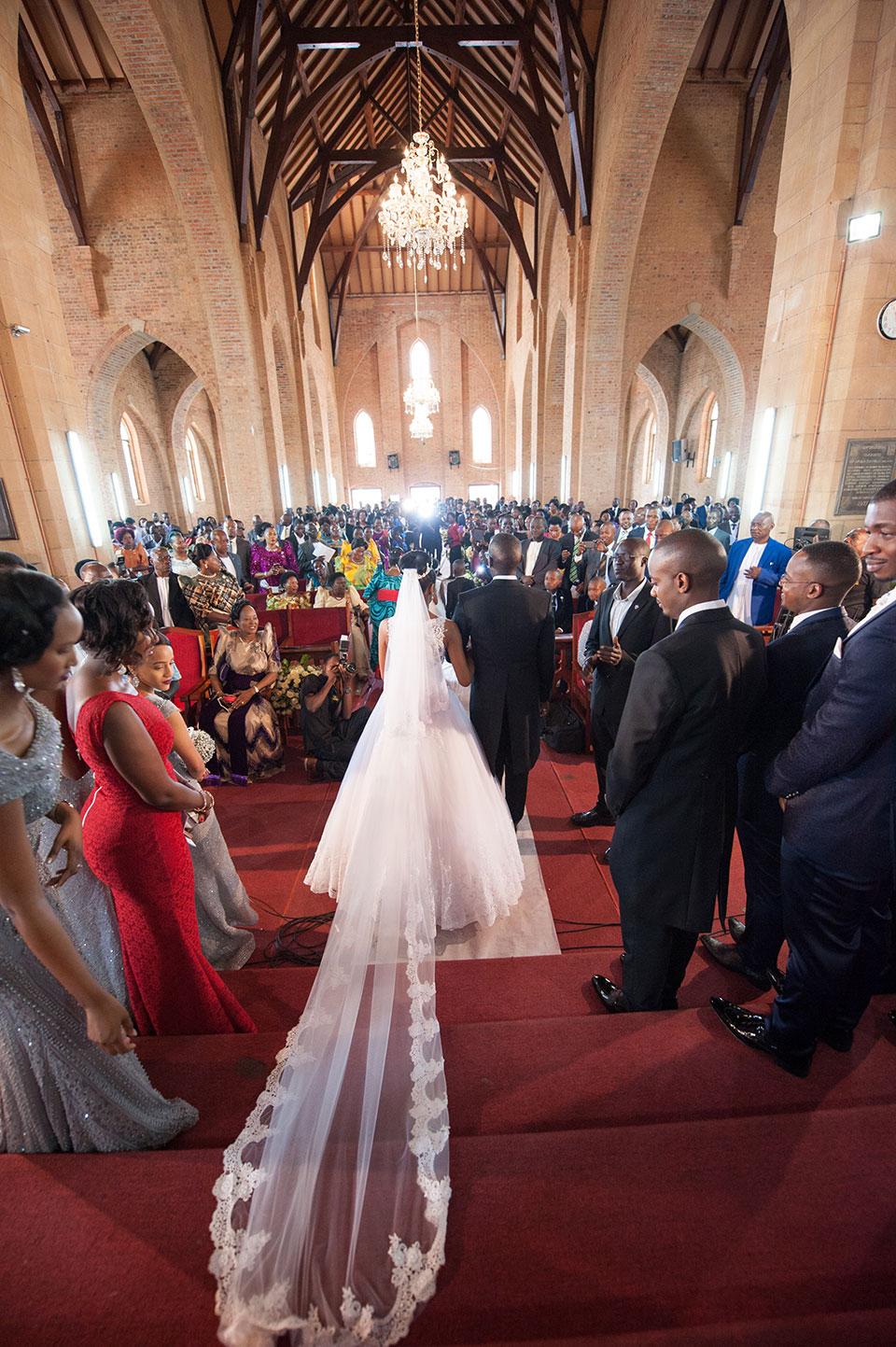 The other way to save time on your wedding day is to have a morning service. Book morning hours for your church or mosque ceremony. The ideal time is 11am. Having your ceremony in the morning grants you more time to accomplish other things like photo shoots with ease. This means booking your spot earlier, like a year before depending on when you decide to wed.
Opt for a mobile studio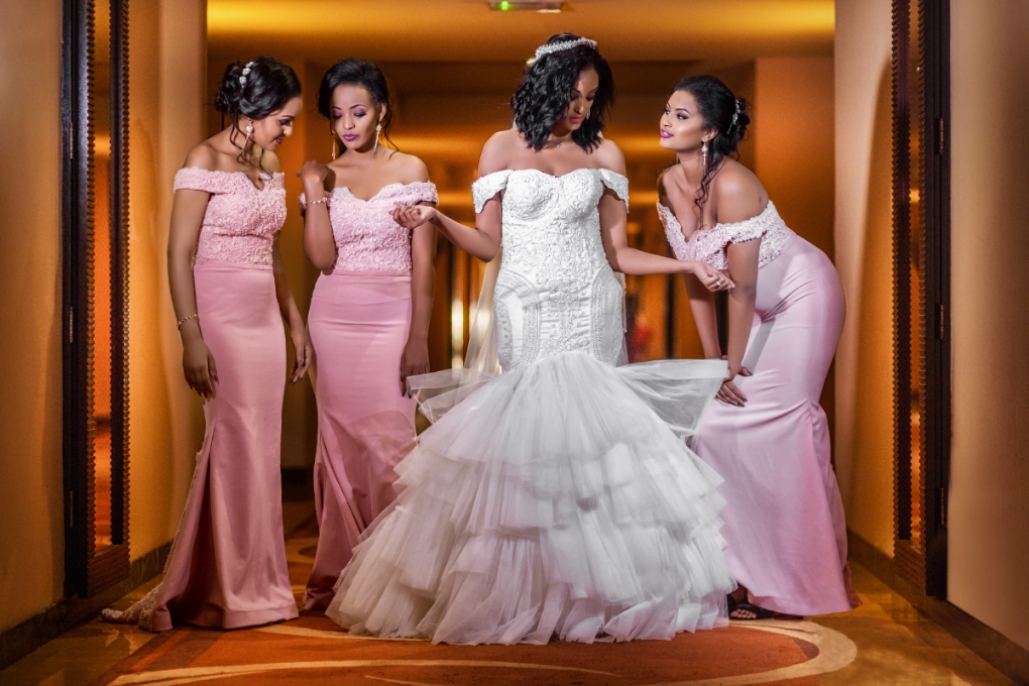 In the event that there are no beautiful locations around, instead of wasting time scouting for them, a mobile studio comes in handy. All you need is a reserved hotel room for your photographer to set up his equipment and within no time, you will have some magical portraits to look at years down the road.
Get a timekeeper
Weddings are big ceremonies that oftentimes need to be micromanaged. To ensure that everything is done on time, you need a runner. From your committee, choose a vigilant person who is good at time management. He or she is tasked to make sure, the cars arrive on time, the photo shoot doesn't go beyond its stipulated time and that the whole day runs seamlessly.
Prepare a shooting list for photos after the ceremony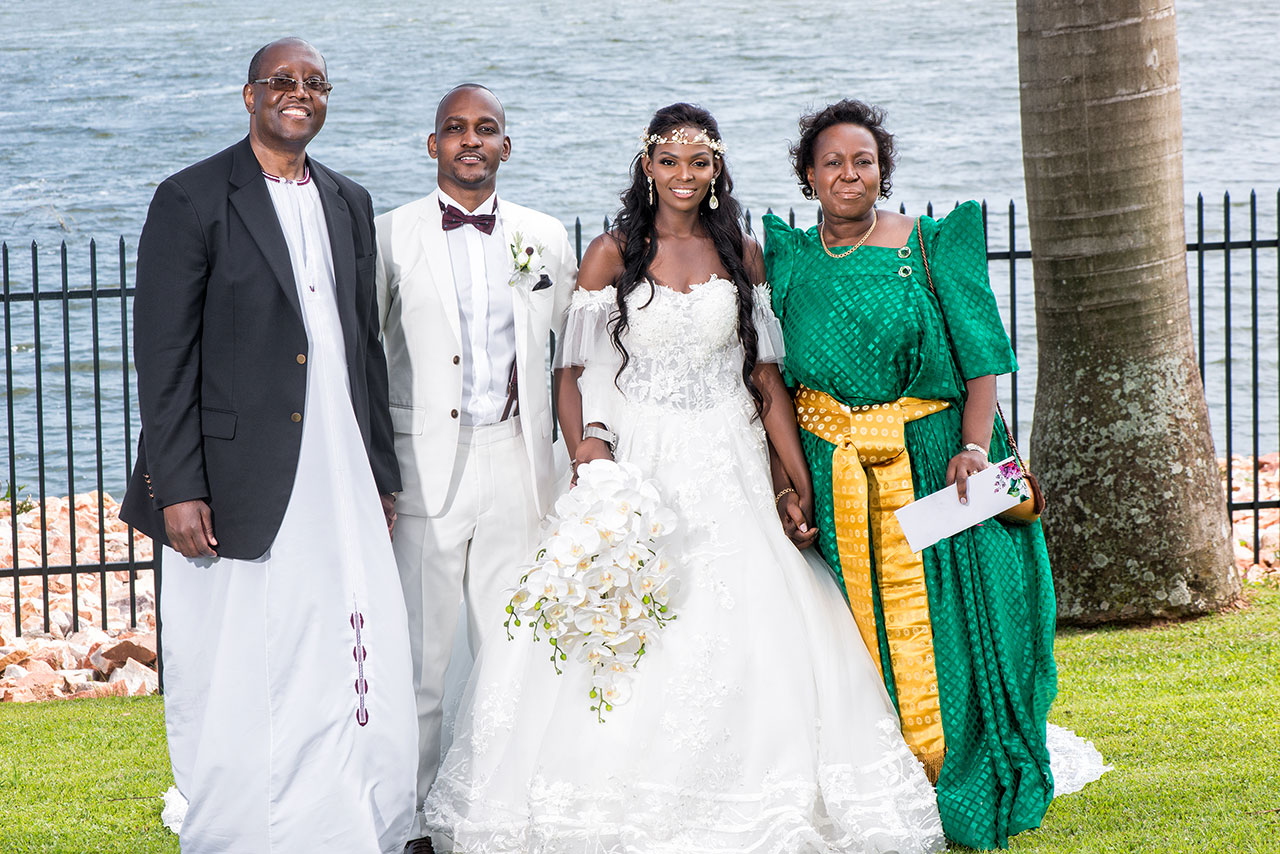 It is mandatory to have pictures taken after the ceremony. However, a lot of time is taken deciding who should take pictures with the bride and groom. To avoid this, the couple should draft a list of their preferred people prior. This can include parents, siblings, friends and workmates.
Book a reception venue with a beautiful environment
Usually after the ceremony, the couple drives to a different location for a photo session before proceeding to the reception grounds. A lot of time could be saved if the photo shoot happened at the reception venue. Consider it killing two birds with one stone. Couples are therefore implored to consider venues with beautiful sceneries that can serve as backdrops for photos and venue for reception. Hotels worth considering include; Sheraton Kampala, Kampala Serena, Royal Suites, Silver Springs, Speke Resort Munyonyo, and Lake Victoria Serena, Kigo.
Hold reception and church at the same venue
Still another way to save time is to have everything done in one place. This is ideal for destination weddings. Places like Speke Resort Munyonyo or Lake Victoria Serena, Kigo have spacious varied spaces to hold your functions. This helps limit movements which account for a lot of time wasted.
Consider a pre or post wedding photo shoot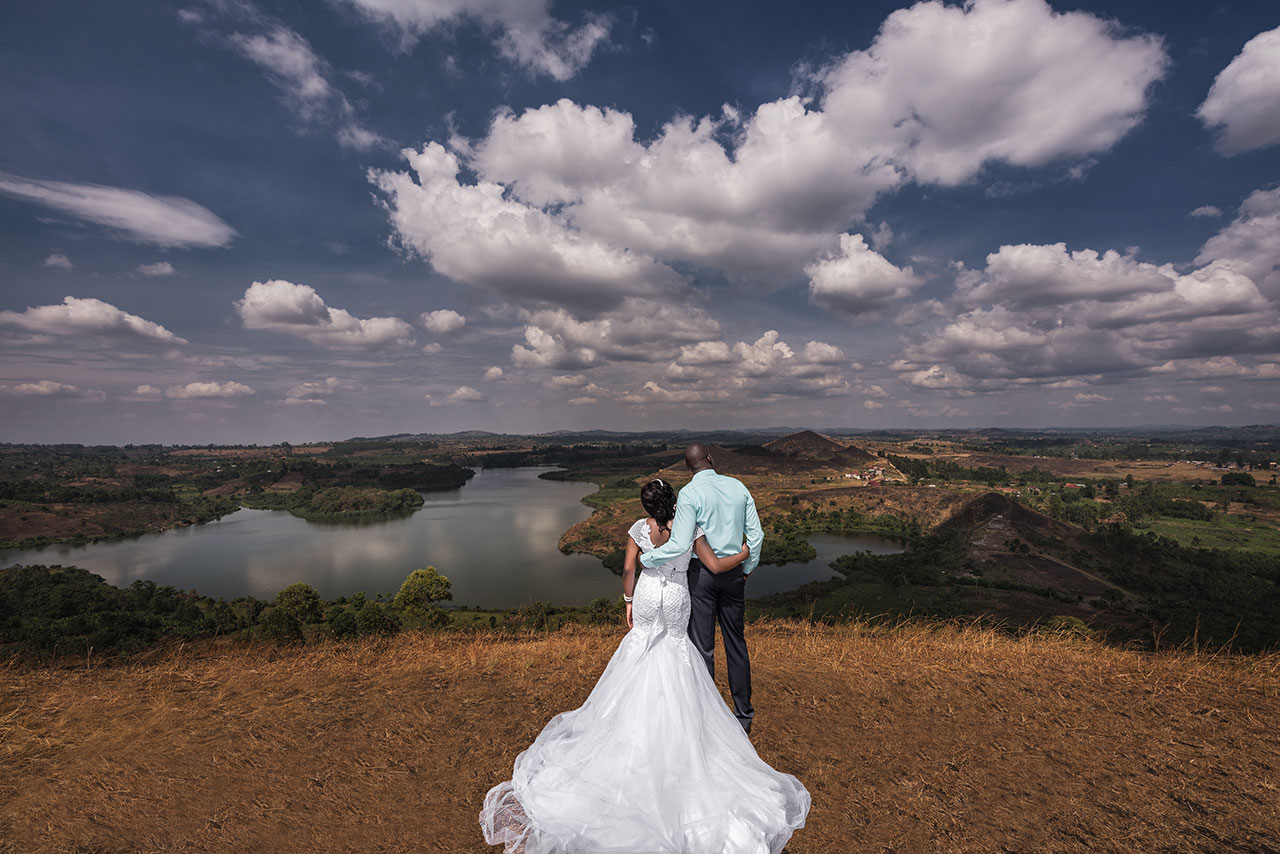 For a couple looking for something out of the ordinary, time can be saved on the wedding day by putting off a garden photo shoot. Sometimes spectacular locations like lakes, rocks, waterfalls can't be accessed on the wedding day due to their distance and availability. A couple can decide to have a pre wedding shoot or post wedding shoot. This gives them enough time to travel and get their desired images. Still, immediately after the wedding, when everyone has left,  a couple can decide to have a night shoot especially in their changing attires.
Memory lane or recorded speeches
Limited time is allocated to receptions with a lot of activities to accomplish. This includes speeches which take up a lot of time. One way to get that time back is have a memory lane or recorded speeches. Not only do they help save time but tell speeches in a compelling way that is entertaining to watch.
Your wedding doesn't have to feel burdensome. With a few adjustments, you can have more than enough time to accomplish all the activities of the day without breaking out in a sweat.