From childhood days, you've always created fantasies and dreams about your wedding day; the chic ruffled wedding gown, the creamy cake, the décor…now that the day is closing in, it is time to transform those dreams into reality. Planning a wedding can be overwhelming but it can also be a fun experience.
There are different sources to stir your creativity and help bring to life your dream wedding;
Websites and blogs
If you are planning a wedding, websites and blogs are a great source of information and inspiration. They provide a lot of guidance and insight into different aspects of a wedding. As well as providing links to service providers.
Ugandan blogs like Pearls and Tulips, Paramount Images provide practical information for anyone planning a wedding in Uganda.
Other blogs to consider include;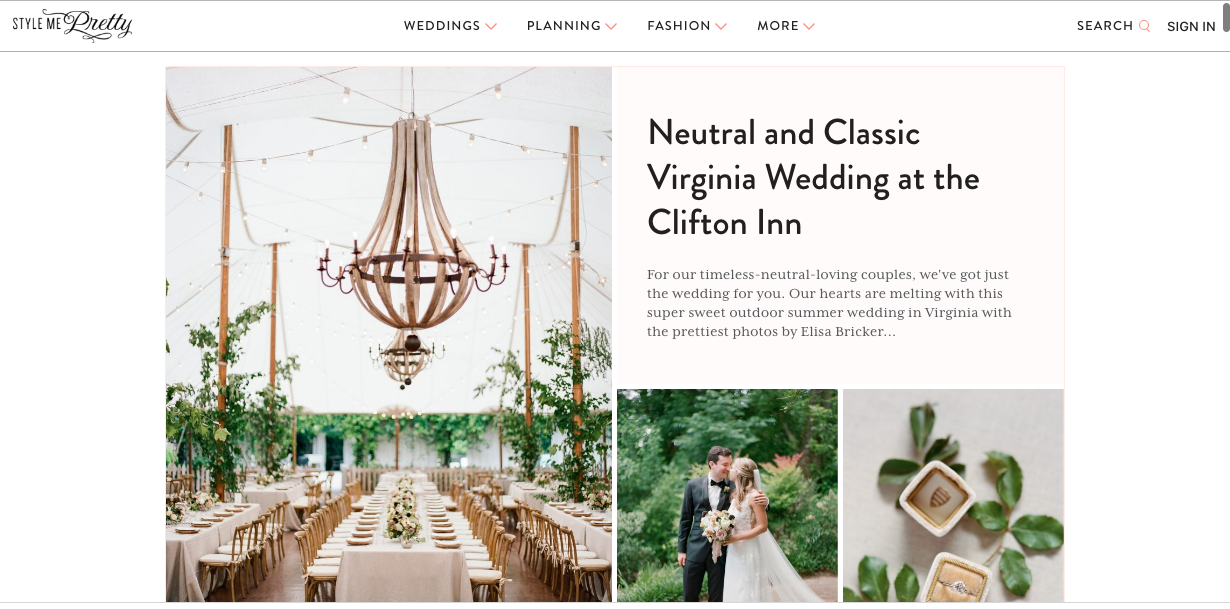 Facebook
Facebook should be highly considered as a source of information. Users constantly create content that is engaging and useful. If you have a Facebook account, your friends are always sharing and liking posts. The algorithm makes it possible for you to see these posts and hence providing you with information you might be looking for.
Facebook has also turned into an advertising platform for so many businesses. Looking for service providers? Facebook will certainly give you more options, you will be spoilt for choice. If no service provider comes off head, start by searching, for example, wedding photographers in Uganda, Makeup artists in Kampala and you will be presented with a list of pages.
Pinterest
This, most definitely is the most resourceful platform to source information for your wedding. It is very visual and covers almost everything you would ever imagine. The best way to use Pinterest is to create different boards such as wedding gown, décor, cake, invitation cards, and others. Pin photos you like on these boards and get your friends over to help you make the best decision.
Instagram
Instagram like Pinterest is very visual and provides information that you will find important. The digital platform offers great ideas and inspiration from real couples, brands and businesses as well as influencers. Look up particular hashtags such as #weddingideas, #weddinginspiration #citywedding, #brideandgroom, #weddingdresslookbook, #rusticwedding for ideas and inspiration. Follow accounts such as
Inspiration and Ideas
Makeup and hair
Production
Transport
Decor
Fashion
YouTube
Watching wedding videos on YouTube could get you a lot of inspiration. All weddings are different and have ideas that you may want to incorporate in yours as well.
Twitter
Twitter is not all about news and opinions. There's alot of information and inspiration you can pick from the platform. Check out accounts like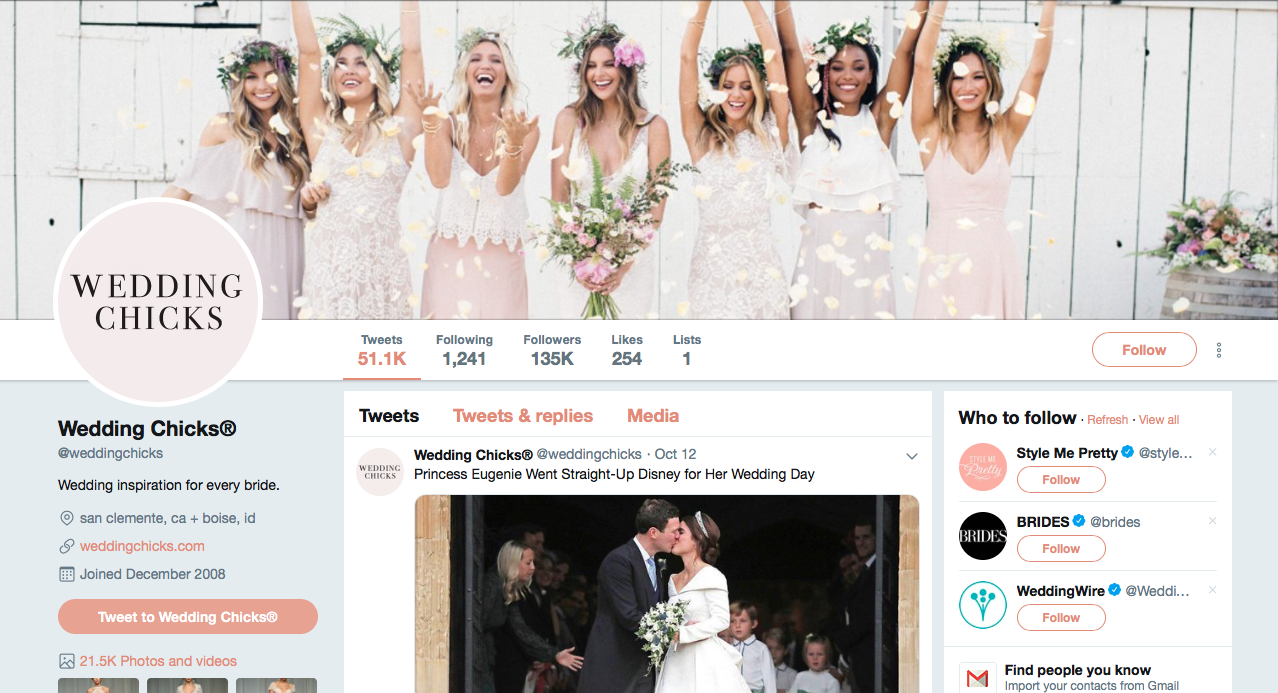 WhatsApp Business
Closely related to Facebook, WhatsApp Business provides direct contact with service providers. Through the App, business owners provide helpful information for customers like address, business description, email address and website.
Snapchat
Snaps and stories from friends, influencers and businesses certainly provide a well of information that's undoubtedly important.
Wedding expos
Expos are the way to go when planning your wedding. They showcase wedding vendors and allows you have a face to face interaction as well as taste, see, feel and experience all the details you may be considering for your wedding. At expos you get to meet photographers, designers, bakers, décor vendors, makeup artists and many others. In Uganda, the New Vision organizes an annual Bride and Groom Expo for people intending to get married.
Magazines
Inspiration can come from anywhere including magazines. These could be about fashion, (to inform you about the trending styles), photography (to give you a glimpse into the art and possibly share ideas or concepts with your photographer that will make your wedding unique), interior design (to give you décor ideas). Magazines are a great source of information you should consider. The most prominent wedding magazine in Uganda is Bride and Groom produced and distributed by New Vision.
Cookbooks
Sounds crazy, right? Sometimes you have to search for information from unexpected places. If you want to go an extra mile to prepare your guests something special the cookbooks provide the best recipes. You could as well identify your preferred cake flavor, and design using cookbooks.