From time immemorial, throughout all the past generations, there has been one style of photography used for almost every wedding. Yes, you've guessed it right. The posed style also known as the traditional photography style. The kind where you have to line up and wear your best smile for the camera.
While it is still relevant, over the past decades, new wedding photography styles had sprung up. Among those is the photojournalistic style. Though commonly used in the western world, we've taken a snail pace at adopting it but we believe it is time we gave it a shot.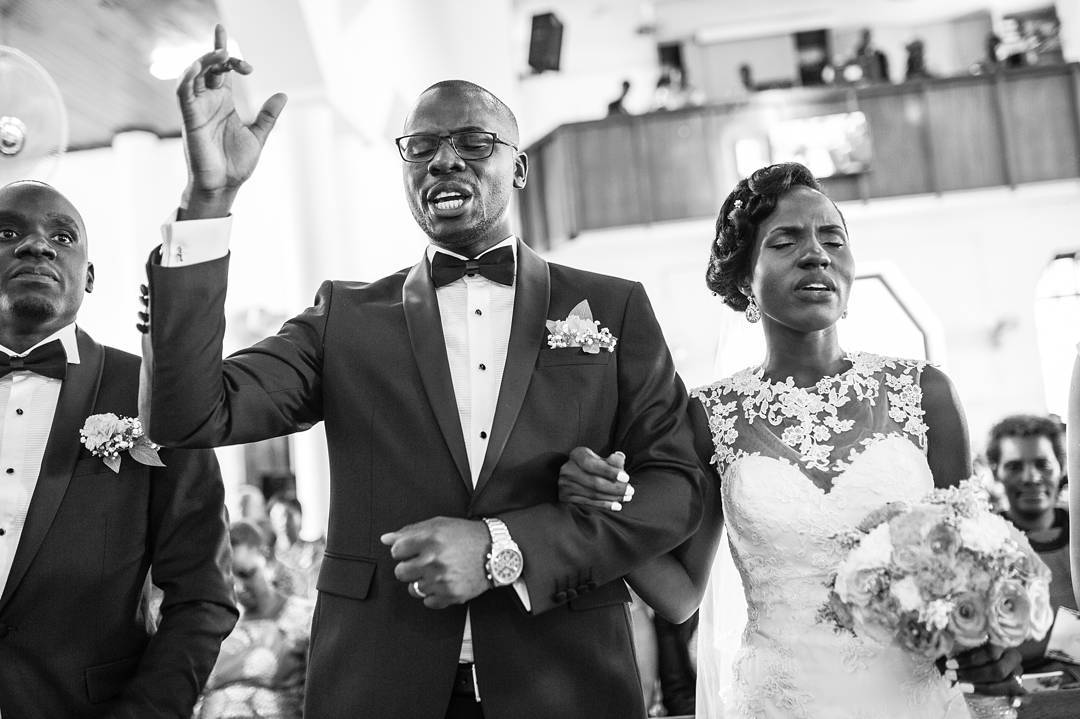 What Is Wedding Photojournalism?
Wedding photojournalism gleans from the indigenous style of journalism used by journalists to observe and record events as they unfolded without interference. In the late 1980s early 1990s, a group of photojournalists moved into the wedding photography industry and created a new unique style of photography called wedding photojournalism.
In a nutshell, photojournalistic also known as documentary wedding photography is capturing spontaneous unscripted moments of your wedding day as it advances.
If you're planning your wedding, you have a picture of how you see the day unfolding; the bride and her girls dressing up amidst chit chats and laughter, the possibility of tearing at the first glance of your bride walking down the aisle, your friends and family hugging, conversing and in high spirits…
These moments are precious to you and worth reliving but they cannot be posed. A photojournalistic wedding photographer comes in to capture those small candid moments that pass by very fast and cannot be recreated.
In the past, photos of kids crying, picking their nose, people laughing out loud or the couple crying have been rejected in favour of the perfectly posed photos. But these are the photos that capture the truth and fun of your wedding day. Wedding photojournalism has great benefits and here's why you may want to consider it for your wedding;
Achieve reality and authenticity
Weddings are beautiful occurrences that evoke so many different emotions; tears, laughter, cranky flower girls. These are real raw moments that have great impact more than the 'cheese' moments. To have such emotions documented, you need a photojournalistic photographer who is observant to capture these genuine little bits of your wedding day.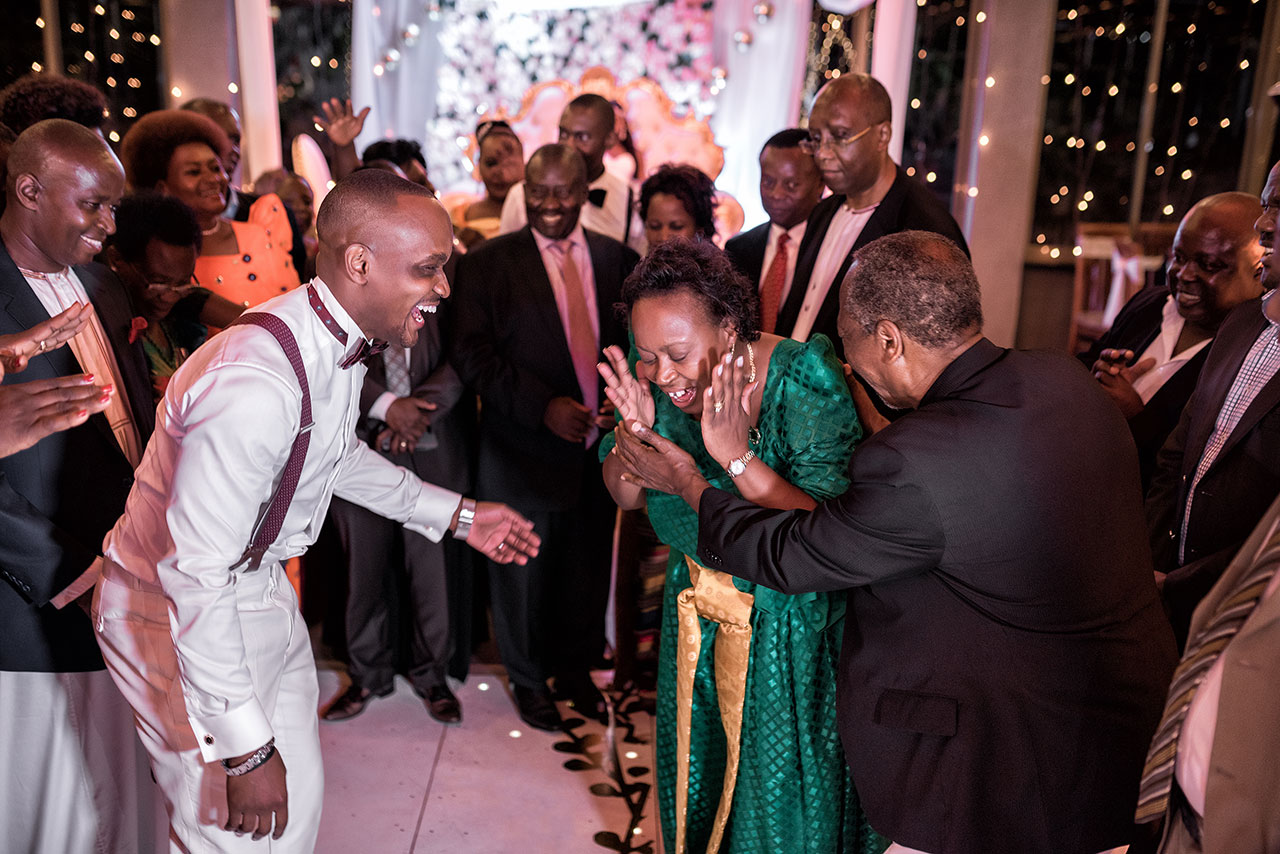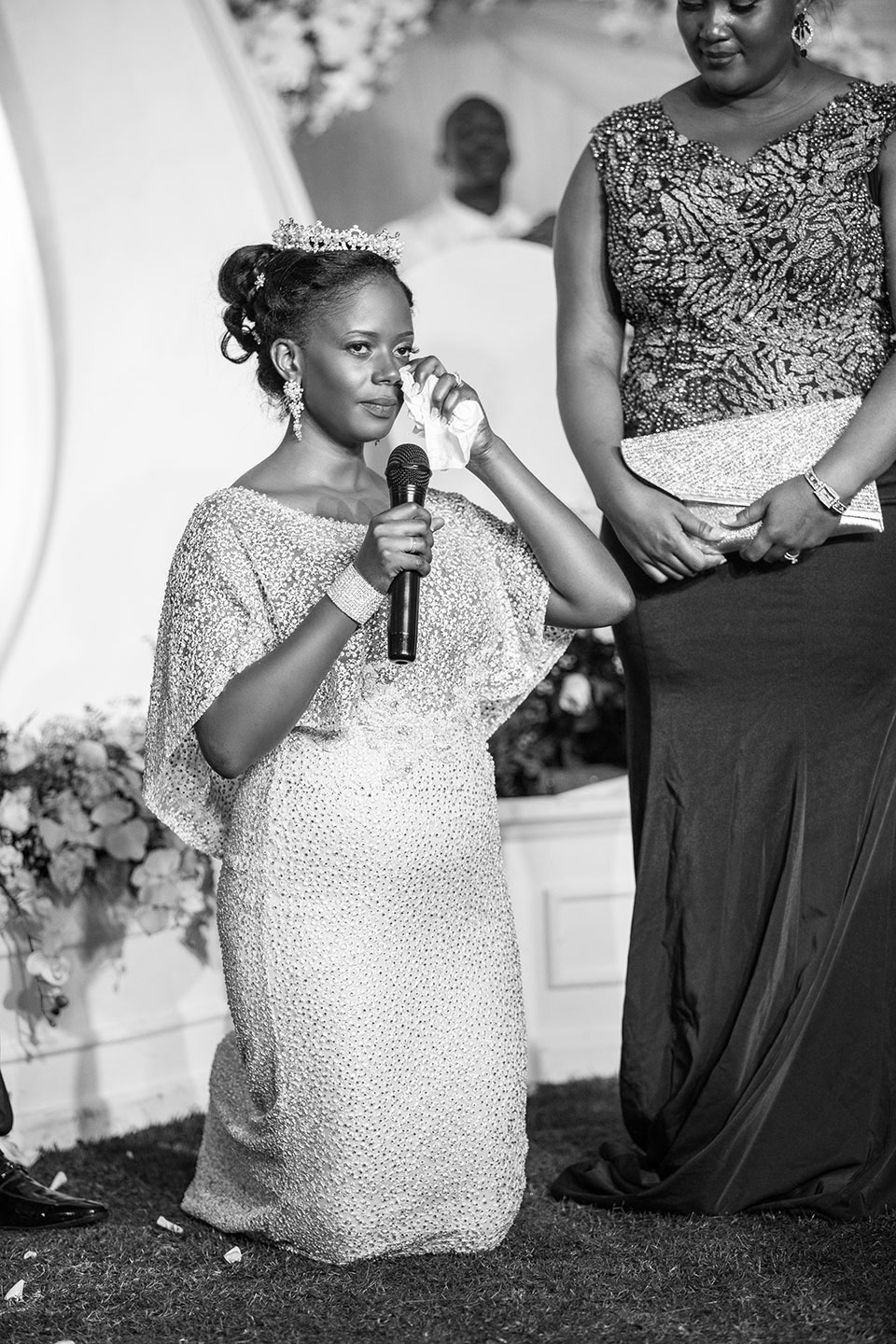 For the camera-shy couple
The truth is some people just don't love being in front of the camera.  If that is you, well, guess what, you don't have to. With photojournalistic photography, you can be confident that you will get great images from your wedding without having a photographer roaming in your face, telling you how to pose or freeze a moment. You can still enjoy your day, be yourself without being conscious of a camera in front of you.
Minimal interruption
Related to the above, as opposed to posed photos, wedding photojournalism grants you less or completely no interruption from your photographer. This allows the couple and their guests to naturally enjoy the event without being scared of how they look on camera.
Because there are no interruptions, your photographer has the liberty to move around to capture interesting moments.
Uniqueness
Your wedding is certainly going to be different from your best friend's wedding that happened recently. However, if a posed approach is used for your wedding, there might be a resemblance in the style of wedding photos you both have in your wedding albums – the garden photo shoot, cake cutting, first dance…
Moving away from the scripted shot list, photojournalistic photography enhances your photos to include distinctive aspects of the day that are different and only unique to your wedding.
Powerful Storytelling
Ever came across images that were so captivating and intriguing you had to have a second look and the third? That is because they evoked something in you. They either made your heart melt or left you extremely sad. That's the power of photojournalistic wedding photography. It tells a big story in just one picture. It could be a shot of daughter-mother moment that tells of the great love and connection between them or a couple dancing to show their energy and enthusiasm.
When your 70 years old, you want to look at your wedding photos and feel the same emotions you felt on that day.

Capture sensitive moments
Upon mutual agreement with your photographer, unusual wedding photos like, the groom or bride taking a shower on the morning of their wedding day, groom in his underpants, bride dressing up can be captured. This is ideal for the bold and audacious couple, that wants all the intricate and playful details of their wedding.
For astonishing results
Since no one was aware of the photographer's existence, you clearly have no idea what kind of photos he captured.  Delivering the results will be a great surprise to you – giving you a 'jaw dropping' moment for every photo you lay your eyes on.
How Is Wedding Photojournalism Achieved?
It is easy to conclude that wedding photojournalism can be achieved with  a great camera and lens. While equipment is important, photography is an art and skill. It doesn't matter how great your photographer's equipment is. If it not in skilled hands, you can never get good results.
To achieve astounding photos from your wedding day, you need to book more than one photographer to capture various moments. Have mutual trust with the photographer, as well as granting photographers freedom to move around at will. Photographers have to dress smartly to blend in to work unobserved.
Having More Than One Style
A mixture of photography styles such as the traditional, portraiture, fine art can be incorporated into wedding photojournalism.  A blend of photo styles is adventurous and achievable. It highlights the day's event in various shots that are memorable and entertaining. Whether you choose a single photo style or mixed photo style depends on the feelings you want to evoke, the emotions to capture and the story you want to tell.
Wedding photojournalism is a timeless style that every modern day wedding needs to adopt. Those photos that look queer are actually magical and shouldn't be discarded. Upon deciding on a wedding date, book a photographer not based on money, time, location or number of photographers but the style. Have a meet-up with your photographer to learn more about their style so you're both at par on expectations.